30 Festive Thanksgiving Charcuterie Board Ideas
These beautiful fall and Thanksgiving charcuterie boards are sure to make an impression at holiday parties! With meats, cheeses, and a few outside-the-box boards, you're sure to find something you'll love.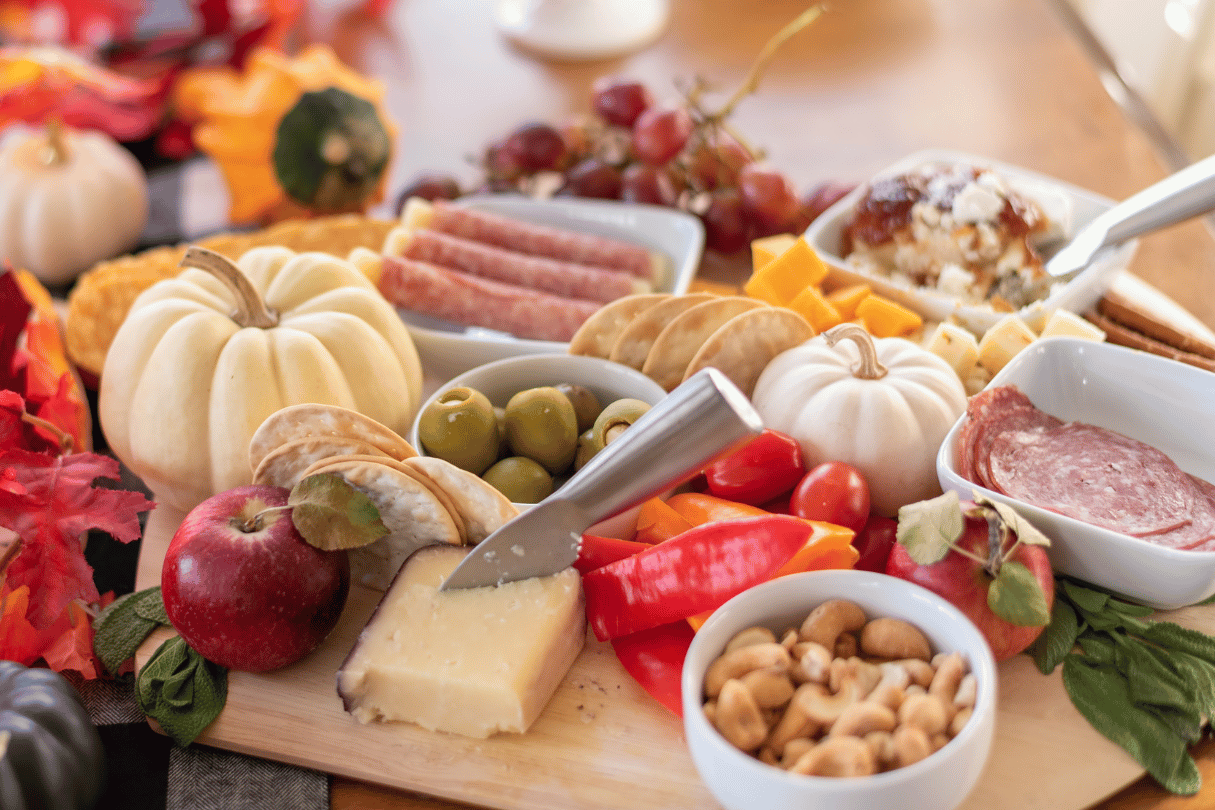 Charcuterie Boards for Thanksgiving
It's Thanksgiving day and you have hungry guests arriving at your house well before the meal will be ready. If you don't want to cook even more than you already are, a charcuterie board is a great option for an appetizer that will please everyone and keep you relaxed that day.
Not sure where to start? I've compiled all of the very best Thanksgiving charcuterie board ideas so you can make yours the most delicious and beautiful it can be!
This post contains affiliate links. If you make a purchase through the links, I will earn a small commission at no cost to you. As an Amazon Associate, I earn from qualifying purchases. Read my full disclosure here.
Tips for Making a Thanksgiving Charcuterie Board
Use lots of seasonal fruits to add a variety of flavors, textures, and fall colors. Pears, pomegranates, persimmons, cranberries, and apples are all in season during the fall and make a perfect addition to a cheese board.
Keep the Thanksgiving theme going with seasonal garnishes. Mini pumpkins and other seasonal produce, such as rosemary and fresh cranberries, are perfect for this.
For a truly stunning board, fill in any empty spaces. Once you've arranged the larger items such as meats, cheeses, crackers, and bread, fill in every little open space with items of different sizes. I like to use small fruits, nuts, chocolates, and garnishes to fill in the gaps.
Offer cheese knives for soft cheeses like goat cheese and brie and a spreader for spreads, like jam and mustard.
Feel free to get creative with what you add to your board. It doesn't just have to be meat, cheese, and crackers. Try adding unique candies, salty snacks, and vegetables to give your guests some variety.
Shop Charcuterie Boards
Thanksgiving Charcuterie Board Ideas