33 Delicious Sides & Toppings to Serve with Pumpkin Soup
Make your pumpkin soup a meal with these tasty sides, appetizers, and toppings! I found the very best dishes to pair with your soup that are simple, delicious, and complementary.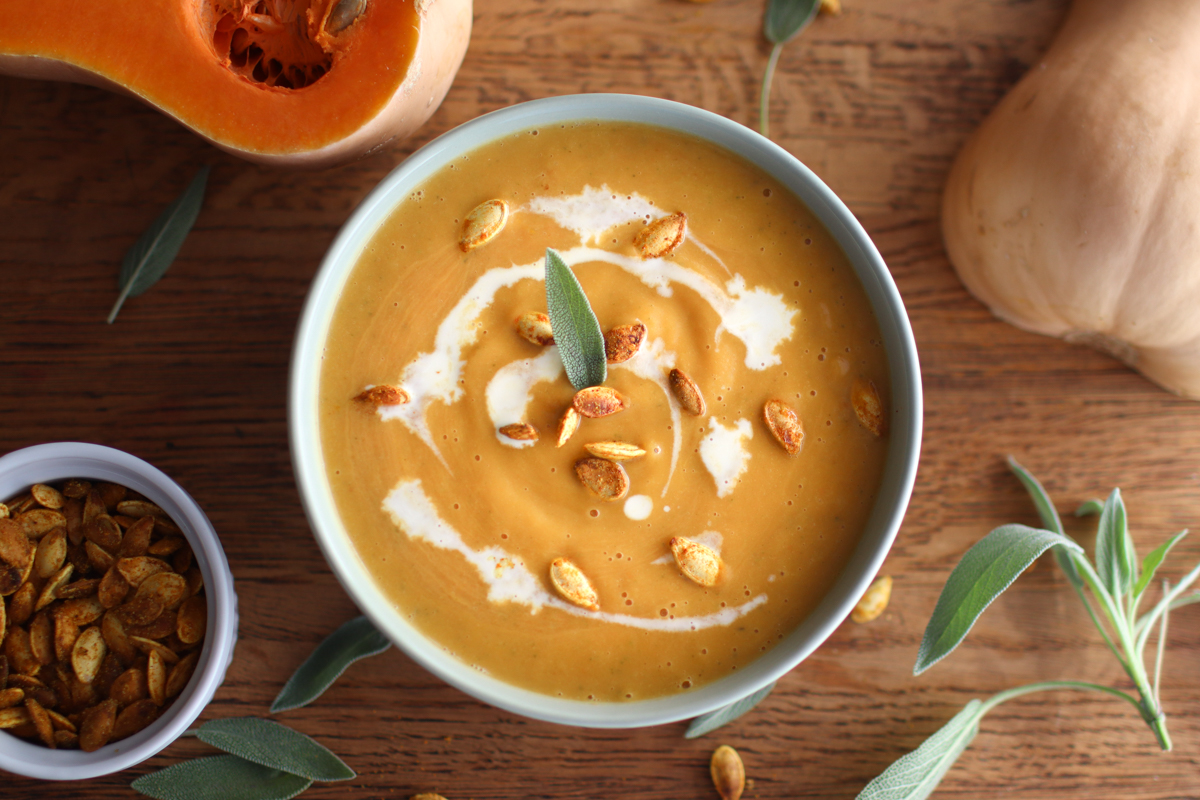 The weather is cooling down, pumpkins are plentiful, and it is finally soup season! Pumpkin soup is the perfect dish for autumn meals, but what do you serve with it?
Determining the best side dishes to go with pumpkin soup can be challenging, but I've got lots of ideas for you. Choose a dish from a couple of these categories and you will have a well-rounded, impressive fall dinner!
Best Sides for Pumpkin Soup
You don't need a recipe for every topping! Here are some tasty simple options to consider adding to your topping lineup:
Sour cream
Chives
Scallions
Heavy cream
Pine nuts
Pepitas
Feta cheese
Crumbled bacon
Frequently Asked Questions
Is pumpkin soup a side dish or a main course?
It can be either! Pumpkin soup can be a delicious and filling entree that pairs with a variety of sides. A small bowl can also make a tasty starter or side! It is up to your preferences and serving sizes.
What goes well with pumpkin soup?
Pumpkin soup tastes amazing with a variety of sides, especially dishes with the flavors of fall! Check out this full list of breads, salads, vegetables, and appetizers for some ideas.
Can pumpkin soup be served as a main course?
Yes, pumpkin soup is a very hearty soup that is highly suitable as an entree! Pair it with some of these sides and you'll have the perfect meal for a dinner party or a casual weeknight supper!
Do I have to use pumpkin for pumpkin soup?
Though the name may suggest otherwise, you can use any winter squash puree as a substitute for pumpkin puree. Check out a list of ideas in my post about delicata squash substitutes.
Do these sides go well with butternut squash soup too?
Yes! If you are making a big batch of roasted butternut squash bisque or a similar recipe, you may be wondering what to serve with it. All of these sides would taste delicious with squash soup.
Pin it for Later!