90+ Best Homestead Gift Ideas They'll Actually Love (2023)
Get ideas and inspiration for your Christmas shopping with this homestead holiday gift guide! With 90+ ideas selected with care and experience, the homesteaders in your life are sure to love everything on this list!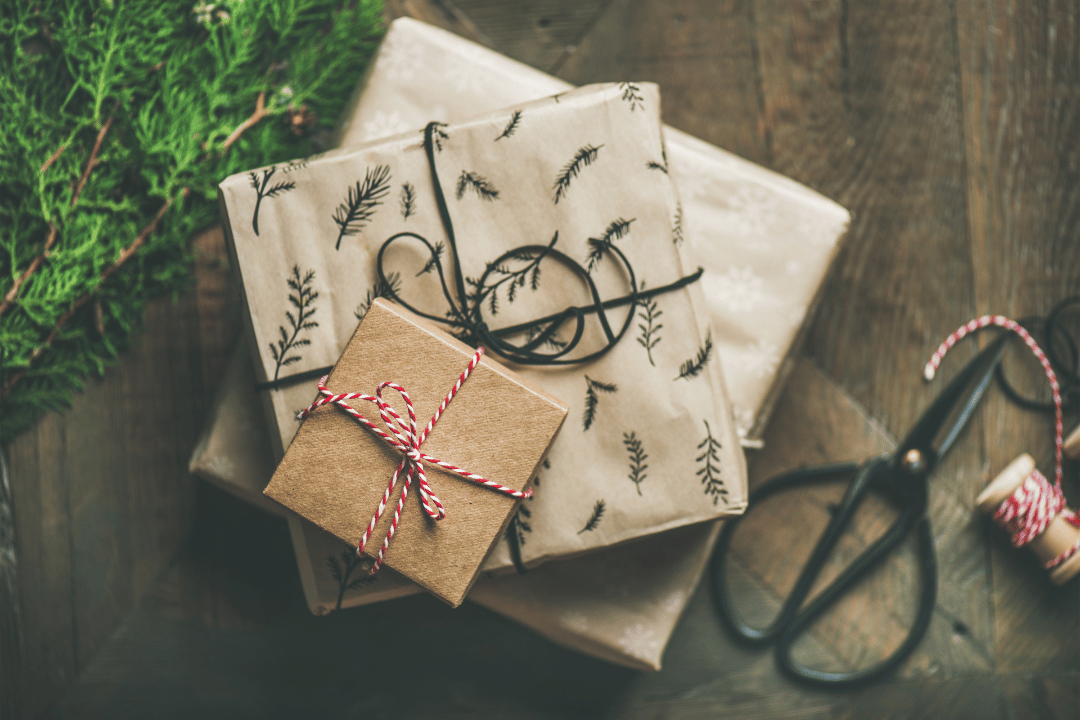 I know the stress of gift shopping when the holiday season rolls around. It's important to me to savor the season and enjoy the simple things, but I also want to put care and thought into what I give my friends and family!
If you are struggling to choose gifts for your loved one who homesteads, I'm here to help. As a homesteader myself, it's pretty easy for me to come up with loads of useful and beautiful gifts for homesteaders!
These amazing gifts will help your loved one accomplish more in their homesteading and make their home a more beautiful and cozy place to be. You can peruse the list or jump ahead to a section you know they'll love:
Why Should You Trust This List?
Every item on this curated list was hand-selected by me, a long-time urban homesteader with loads of personal experience. Many of the items I've used myself and the others I hope to receive! Each of these homestead gifts was selected with quality, sustainability, beauty, and versatility in mind.
Of course, it's a good idea to think about the person receiving the gift thoroughly before choosing one. Not every homesteader engages in all the homestead activities and each person has different goals and priorities! The best gifts are the ones that have a lot of thought behind them.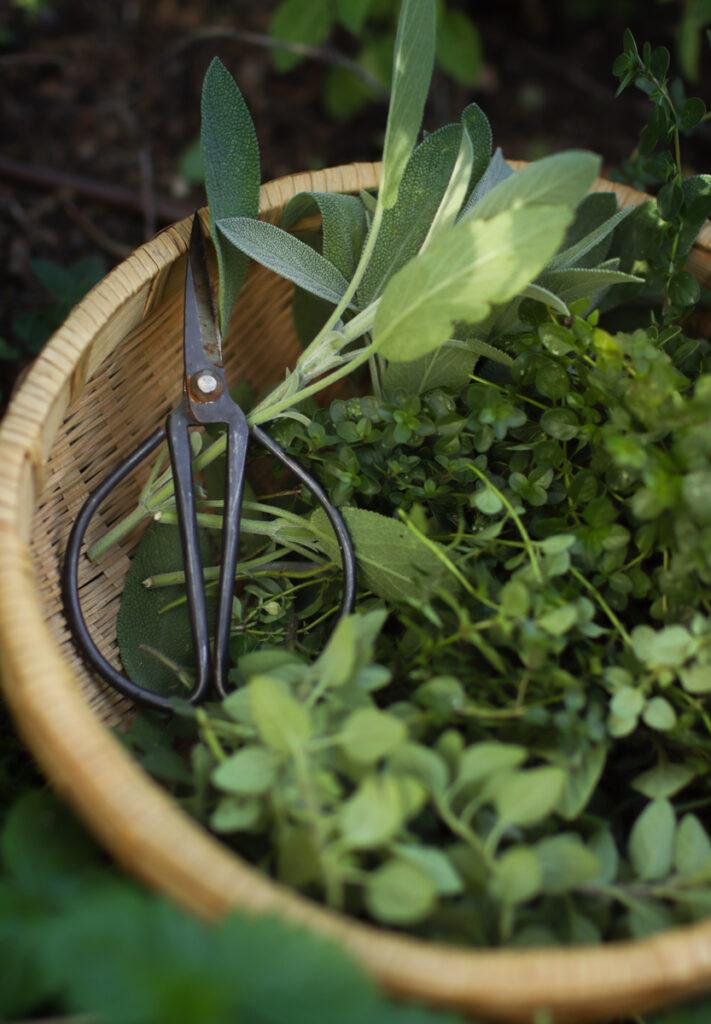 This post contains affiliate links. If you make a purchase through the links, I will earn a small commission at no cost to you. As an Amazon Associate, I earn from qualifying purchases. Read my full disclosure here.
Gifts for the Garden
Seeds
If you ask any gardeners, they'll agree you can never have too many seeds. A gift of seeds is a gift that will give them enjoyment for years to come! Choose seeds that are unique or fun, such as rainbow carrots or teddy bear sunflowers. If you're unsure where to start, you can choose something from my list of the 15 best flowers to grow in a garden. My favorite place to purchase seeds is Botanical Interests, but I like Johnny's Seeds too.
Harvest Basket
Homegrown food just tastes better when it is harvested into a cute basket (maybe not, but it is more fun!). Even if the gardener in your life already has one, you really can't go wrong with a new basket. These are my favorites online, but you can also find great second-hand or artisan-made baskets locally!
Garden Journal
Keeping a garden journal is an excellent way to become a better gardener and keep a log of memories. This is the best garden journal and it's so beautiful!
Seed Box
When you grow your own plants from seeds, the seed inventory can get unruly pretty quick. This seed box is a beautiful and useful gift to keep their seeds organized and get them excited to start planting!
Berry Basket
This adorable berry basket is the perfect storage for berries, cherry tomatoes, or cucamelons. With drainage and beautiful designs, your recipient will love using these for all of their harvests!
Small Greenhouse
Having a greenhouse is the dream for most gardeners, but they can be extremely pricey. This affordable greenhouse option is perfect for any grower who doesn't thave the space or budget for a full-size greenhouse!
Planting Tower
For the space-limited gardener, these planting towers are a great way to grow food vertically. They make watering simple and allow you to grow a lot of small plants or herbs in just one square foot of land!
Flower Planters
Tasteful flower planters are always a welcome gift for gardeners! These planters will look amazing in their garden or on their porch filled with flowers each summer.
Raised Bed
If the gardener in your life is looking to expand their growing area, consider gifting them a new raised bed. They'll be so excited to grow more food and do it in such a lovely raised bed!
Bee Hotel
Every gardener needs pollinators in the garden; the more the better! This bee hotel attracts pollinators and provides a safe place for them to hibernate over the winter. Help your recipient have more pollinators and support them with their garden.
Garden Scissors
Scissors are always needed in the garden for pruning, harvesting, or cutting open new bags of soil. These tasteful scissors aren't just beautiful, they are quality-made and sure to last much longer than your average pair of scissors.
Garden Tool Set
A great quality set of tools is so underrated. Your gardener friend will love getting out to their garden chores with this beautiful, quality-made garden tool set. They come with a lovely storage tote and all of the basic tools to get you started gardening!
Plant Labels
It's very easy to forget where you planted seeds and these labels certainly come in handy. Made with natural bamboo, these tags are sustainable and will add lovely charm to your recipient's garden beds.
Cold Frame
Give your loved one the gift of year-round gardening with a cold frame! Cold frames are glass or plastic structures that operate similar to green houses. They create a small warm area in the garden to enable gardeners to grow cold-hardy plants even in the dead of winter. Any homesteader will love having fresh, homegrown produce all year round!
Fruit Trees and Bushes
Fruit trees and berry bushes are an investment that gives the gardener fruit for years to come. Be sure the gardener in your life has the space in their yard for a fruit tree and choose one that is suited for your climate. This may even be a gift to you when you get fresh fruit or homemade jam from them in the future!
Cuttings from Your Plants
Cuttings from your own trees and shrubs are an affordable gift option with a lot of meaning. Your gift recipient will have a new plant adorning their yard and they'll think of you whenever they see it!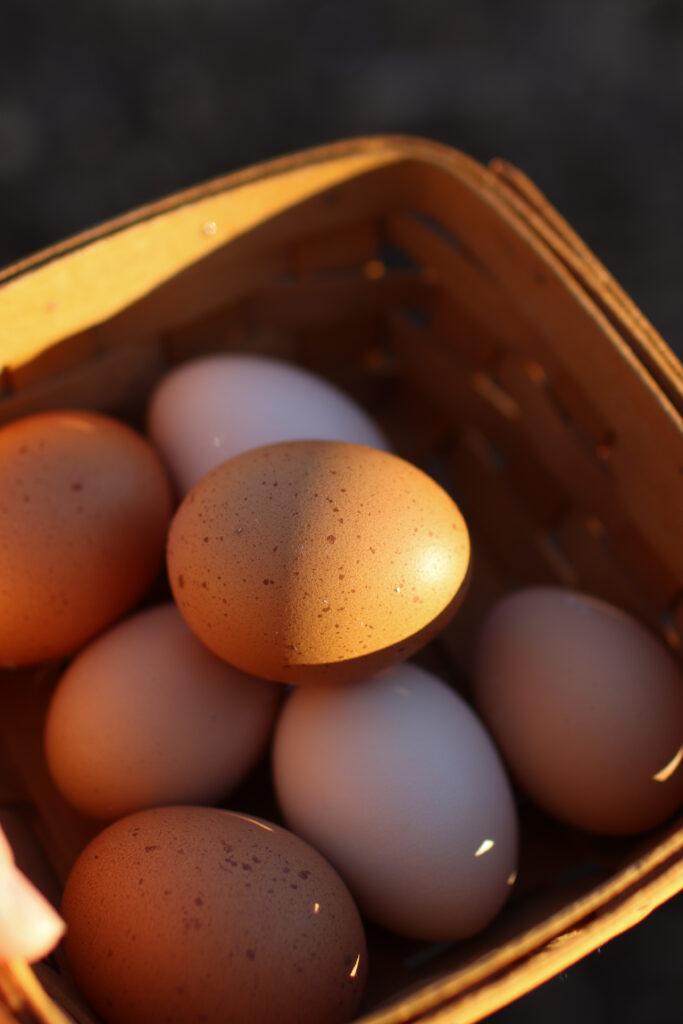 Gifts for Chicken Keeping
Egg Basket
Help your loved one avoid broken eggs in their coat pockets (yes, it happens) with a beautiful egg collection basket! They'll love gathering eggs and can keep all of their homegrown eggs safe from the coop to the kitchen.
Egg Holder
These egg holders are so useful for preventing broken eggs, keeping them in order by the date collected, and displaying the eggs in a lovely way.
Incubator
If your homesteader friend wants to expand the flock, an incubator is the perfect gift! This fantastic gift allows them to hatch baby chicks time and time again. Be warned; next year you might need to give them a bigger coop!
Chicknic Table
Their chickens will love this table just as much as the chicken keeper themselves! Chicknic tables are a fun and cute way to feed your chickens treats. Gift your loved one an amazing photo op and many laughs as they watch their hens scramble onto the table to get their snacks.
Chicken Tea Towels
Nearly every chicken owner I know just can't get enough chickens. Allow your gift recipient to add a touch of chicken charm to their kitchen with these sweet towels. They're sure to love them!
Chicken Swing
How fun would it be to sit back and watch the chickens take a swing? This simple, adorable swing is perfect for the chicken keepers in your life to give their chickens some enrichment and provide lots of entertainment for the person, too.
Homestead Clothes
Overalls
Overalls are truly the perfect homestead clothes. Comfy, stylish, and loaded with pockets, you can't go wrong with a good pair of overalls. For the garden-focused homesteader, I love these from Duluth. For your homesteader friends that spend a lot of time with the animals, these Carhartt overalls are ideal.
Sun Hat
It's no secret that homesteaders spend a lot of time outdoors. Give the homesteader in your life a break from the sun with a nice wide-brimmed sun hat.
Muck Boots
A good pair of waterproof boots is hard to beat, especially with spring right around the corner. These books are perfect for trudging through the mud and maintaining clean and dry feet!
Apron
I received a beautiful linen apron as a gift last year and it's one of my favorite gifts ever! Aprons are perfect for protecting your clothes in the kitchen, carrying the essentials, and just feeling like a homesteader.
Gifts for Food Preservation
Canning Set
If the homesteader in your life is new to canning, this set is perfect. There are a few pieces of equipment you absolutely need to successfully can and this full set will get them everything they should have for utensils.
Water Bath Canning Pot
This big beautiful canning pot is the perfect gift to new canners as well! Having a pot that is specifically made for canning isn't absolutely necessary, but it definitely makes the process easier. This enamel water bath canner will last for generations and help your homesteader preserve loads of food.
Pressure Canner
Any homesteader that is comfortable with water bath canning will be excited to receive a pressure canner! These tools allow the user to can a wider variety of foods in a safe and simple way.
Stainless Steel Food Mill
Food mills are an incredible tool to save a lot of time during canning. This handy tool removes skin and seeds easily when canning grapes, berries, or tomatoes. I couldn't live without mine! This beautiful stainless steel mill is an improvement on the old aluminum ones and will definitely make your loved ones' lives easier.
Herb Drying Rack
Drying herbs is often the first food preservation that homesteaders start with and it is a long-lasting practice. This herb drying rack makes drying much easier so they can have all of their herbs dried and packed away during gardening season!
Herb Hanging Rack
Herb hanging racks are also incredibly useful for drying herbs. I prefer to have one of each because they work better for different herbs. If you aren't sure which to get your loved one, I'd go with this hanging rack! It's easy to store, perfect for small spaces, and great for drying most herbs.
Food Dehydrator
Dehydrators are an amazing addition to a homesteader's kitchen because they make preservation so much easier and quicker! This gift will allow your homesteader to dry fruits and veggies that they've never been able to before and simplify their preservation process. They can be quite expensive, so I'll share a couple of different price point options.
Jars
When in doubt, gift your homesteader friend mason jars. Jars are always breaking or being given away and canning efforts tend to grow each year. Jars are the perfect gift for homesteaders who preserve their own food! Pint jars are the most commonly used size, but half-pint, quart, and even half-gallon jars are all useful.
Herb and Spice Jars
These beautiful spice jars are perfect for the home gardener who loves to dry their own herbs! With simple, gorgeous labels and sustainable materials, they are a lovely and useful gift.
Gifts for Fermentation
Fermentation Kit
This kit is perfect for making any fermented vegetables and it has everything you need. Easy to use, easy to wash, and ideal for mold-prevention, this is the best kit to start with when getting into wild fermentation.
Kombucha Kit
Another great kit, this kombucha set has everything you need to get started making your own kombucha, including the scoby! This is a great gift to help your recipient tackle the overwhelm or fear of learning kombucha and getting them started off right.
Weck Jars
I can't speak highly enough of Weck jars from a homesteading perspective. They are beautiful, sturdy, and useful for so many things. These jars are perfect for sourdough, fermenting, pickling, or just regular food storage. Any homesteader will love receiving these beautiful jars to have in their kitchen.
Scale
A good quality scale is a must for fermentation. I use mine every single time I make fermented pickles, sauerkraut, or most sourdough recipes. With a nice scale that they can trust, your loved one will be ready to tackle anything in the kitchen.
Glass Fermentation Weights
These fermentation weights are a life-changing addition for anyone who ferments a lot of veggies. I started off fermenting without them and weights truly make all the difference in ease and effectiveness. These glass weights are sleek, nontoxic, and perfect for making the fermentation process successful and smooth.
Sauerkraut Pounder
Sauerkraut pounders are an excellent gift for a homesteader who likes fermenting because they save a lot of effort and hand cramps. This lovely wooden pounder is a great tool for making sauerkraut easily and quickly.
Sauerkraut Crock
If your loved one likes beautiful stoneware and making a lot of sauerkraut, they'll love this gift. Sauerkraut crocks have been used for years before glass jars became the norm and they are well-suited for a delicious batch of fermented cabbage.
Sourdough Kit
You can help your homesteader friend get started with all things sourdough with this fantastic, comprehensive kit. With most of the basics needed for sourdough bread and yeast bread making, this kit is perfect for anyone who wants to get baking.
Sourdough Starter
If they don't have one yet, I highly recommend a sourdough starter for the homesteader in your life. While you can make your own, starting off with a strong, well-established starter will make the experience so much more enjoyable. Best of all, if you have your own starter, you can dehydrate it for a thoughtful homemade gift.
Kefir Starter
If your homesteading friend or family member doesn't already make kefir, they will be so excited to receive their very first starter from you! This powdered kefir starter will allow them to make kefir out of milk, water, juice, and more. Super tasty and great for gut health, kefir is the perfect home-fermented beverage for the modern homesteader!
Swing-Top Bottles
These bottles are fantastic for fermenting beverages such as kefir, kombucha, ginger bug, and digestive shrubs. They are also perfect for making homemade vanilla or storing homemade syrups! Get your loved one stocked up and ready to create with these beautiful and sustainable bottles.
Gifts for the Homestead Kitchen
Dutch Oven
Dutch ovens are an important part of the homestead kitchen because they are so versatile! Your homesteading friend can bake fresh loaves of bread, cook up soups, or even make homemade yogurt in their beautiful Dutch oven. This gift is sure to be something they will treasure for years.
Cast Iron Skillet
A cast iron skillet is an absolute essential for a homestead kitchen! Cast iron will last generations, it's nontoxic, and it cooks food super evenly. I love my cast iron skillet more than anything else in my kitchen! If your loved one already has a skillet, consider giving them a cast-iron griddle or bread pan instead.
Bread Box
Bread boxes are the traditional way to store bread so it is kept fresh and conveniently located. Your recipient will love this beautiful bread box as they fill it with homemade sourdough!
Danish Dough Whisk
This utensil may be funny-looking, but it is an ideal way to whisk sourdough, batters, and more. If your loved one enjoys baking, they'll love this handy little utensil.
Tea Towel
You can't go wrong with tea towels; they are useful and dress up a kitchen so well. When you cook a lot, you tend to go through towels quickly, so this gift is the perfect addition to your homesteader friend's kitchen.
Mixing Bowl
Everyone who is active in the kitchen can use another beautiful mixing bowl. This sturdy Ohio stoneware bowl is perfect for mixing up bread, pounding sauerkraut, or storing fruit harvests. With its classic, vintage blue strips, the homesteader in your life is sure to love it.
Berry Colander Bowls
Perfect for berry harvests, rinsing herbs, and more, these beautiful ceramic colanders will add a homespun touch and great utility to their kitchen.
Flour Mill
Milling fresh flour is an amazing way to level up your baking. Freshly milled flour tastes better and it's more nutritious! This is a great addition to a homesteader's kitchen; their baked goods will never taste better.
KitchenAid Mixer
I received a KitchenAid mixer as a wedding gift and it is a treasured part of my kitchen. These mixers don't just make baking a lot easier, they have a wide variety of uses. From shredding meat to making butter, electric stand mixers are a revolutionary change that make cooking so much faster and easier. If your loved one spends a lot of time in the kitchen, they will surely love to receive this thoughtful gift.
KitchenAid Attachments
If your loved one already has a KitchenAid mixer, consider gifting them one of the amazing attachments that are available. I love the ice cream churn and noodle maker, but there are so many great ones to choose from.
Wooden Spoons
You can't go wrong with beautifully made wooden spoons. They are lovely, useful, and long-lasting.
Instant Pot
I love my Instant Pot because it allows me to cook from-scratch meals more quickly. You can cook perfect rice, dried beans, meat, and more in mere minutes. Made with stainless steel, they are also toxin-free and healthy. If your homesteader friend cooks most of their meals at home, an instant pot is a gift that's sure to be a hit.
Kitchen Compost Bin
These compost bins are great for keeping your food scraps from stinking up the kitchen before they make it to the compost heap or chicken coop. If your gift recipient has been using a bowl or plastic bag, they will love having this beautiful, smell-containing compost bucket instead.
Butter Mold
The homesteader in your life will love packing their homemade butter into these fun butter molds. Butter molds are a traditional way to make freshly churned butter beautiful and they are such a nice touch in a modern homestead kitchen.
Farmer's Market Bags
These beautiful totes are perfect for carrying homegrown harvests, farmer's market finds, or a picnic lunch. You can't go wrong with these lovely bags!
Produce Bags
Perfect for avoiding plastic and living a more natural life, these organic cotton produce bags are sure to be a hit! They come in handy during grocery shopping, farmer's market buys, or even harvesting homegrown produce.
Beeswax Wraps
I love these beeswax wraps as a natural, waste-free alternative to plastic wrap. They keep food fresh without plastic and they come in a variety of fun patterns.
Gifts for the Home
Essential Oil Diffuser
Diffusers are a healthy and natural way to make the home smell lovely and provide aromatherapy benefits. Paired with essential oils, they are the perfect gift for the home.
Butcher Paper Wall Mount
Butcher paper is so useful for so many things in the homestead kitchen. No only can you use this lovely mounted paper for wrapping food and covering the table, it's a great way to display quotes, thoughts, and reminders in a beautiful way.
Wall Art
Wall art is such a fun gift because you can take the time to choose art that your loved one will love. Feel free to cater it to the recipient (Etsy has a lot of great art!) or choose one of these fun homestead-themed prints.
Twine Holder
This twine holder is such a gorgeous way to keep your twine handy. It's even equipped with scissors, so it could not be more convenient! Your homesteader friend will love having their twine ready to use in the garden, kitchen, for gift wrapping, and more.
Cookbook Holder
If you've ever tried to keep an unruly cookbook open while cooking, you know how useful a cookbook holder can be. This one has the perfect farmhouse quaint look to it for beauty and utility.
Beeswax Candles
Many candles pollute indoor air and release harmful toxins when burned. A beeswax candle is the perfect gift for a health-conscious homesteader because they are natural and healthy. Help your loved one make their home more cozy with a lovely, all-natural candle.
Candlestick Holders
A beautiful set of candlestick holders is the perfect gift to hold their beeswax taper candles! These are so useful for dressing up a meal, getting cozy on a cold night, and more. The homesteader in your life is sure to love these gorgeous, quality candlestick holders.
Best Books for Homesteaders
Books on Preserving
I share all of my favorite books about preserving food in this blog post. You can choose the ideal book for your loved one as they are categorized by preservation method. If you need a quick recommendation, I love the Ball Complete Book of Home Preserving.
Books on Vegetable Gardening
There are so many wonderful books available to become the best vegetable gardener one can be! All of the best books on vegetable gardening are in a list I compiled here. My top recommendation is Gardening for Everyone by Julia Watkins.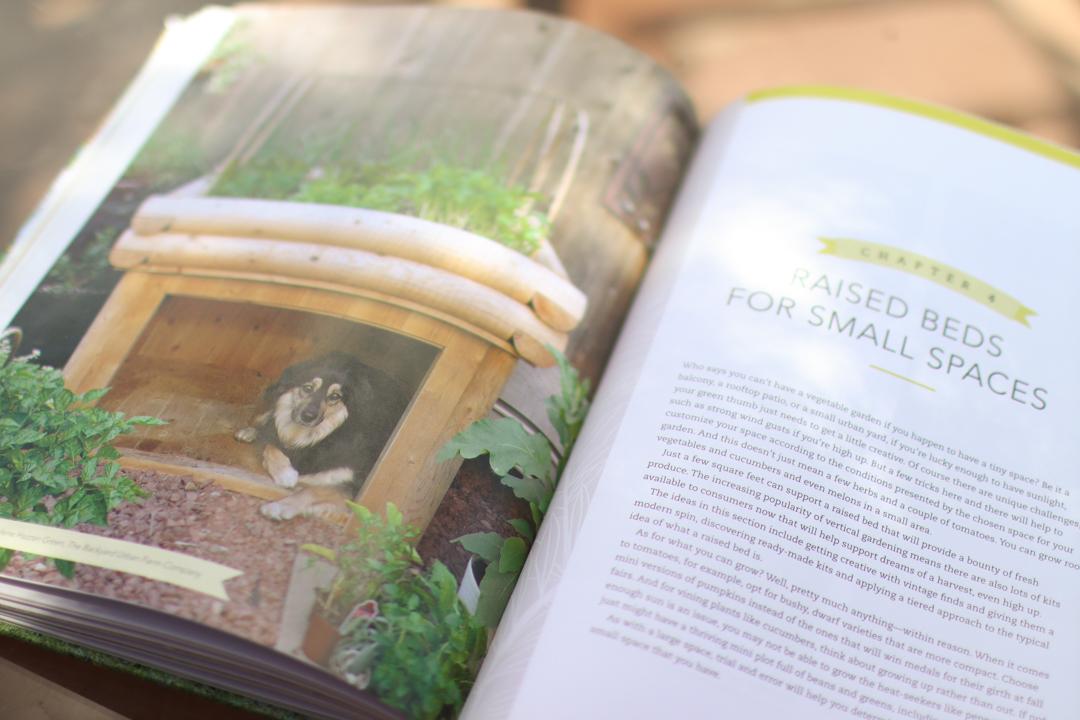 Cookbooks
If your gift recipient loves to return to old-fashioned ways of living, they may love cookbooks. Give them the gift of many delicious meals to come with a carefully selected and beautiful book of recipes! If you're an avid cook, you could compile all of your favorite recipes into a handmade book. Otherwise, here are some that they will enjoy:
More Homesteading Books
There is so much to learn about homesteading; the learning never ends! Your loved one will surely find inspiration and knowledge in these fantastic books written by homesteaders, for homesteaders.
Gift Cards
If you are in doubt, a gift card is always a good gift idea! You can choose the gift card merchant carefully to show thoughtfulness and personality in your gift.
Here are a few great places for a homesteader to shop. All of these can be used online, so no need to worry about if there is a location in your area!
Lehman's Hardware for everything
Botanical Interests or Johnny's Seeds for gardening
Duluth Trading Post for apparel
Etsy for handmade kitchen goods and apparel
Cultures for Health for sourdough, cheesemaking, fermentation, and more
Handmade Gifts
Jam and Other Canned Goods
I love edible gifts because they are fun and don't add to the clutter and waste we are all dealing with. Handmade canned goods such as jam, relish, salsa, and preserves are a fantastic gift for a homesteader! They'll appreciate the time that went into canning it and love trying someone else's recipe. Even if you purchase it at a farmer's market rather than making it yourself, this gift will be savored.
Soap
Handmade soap is such a fun gift! There are so many fantastic recipes out there and the time and effort will show a lot of care. If you aren't sure where to start, Our Oily House has a ton of great recipes and really clear instructions for a beginner.
Simmer Pot Kits
I made these simmer pot kits last year and had so much fun with them! You can package them in a variety of ways and choose ingredients that your loved one will especially love.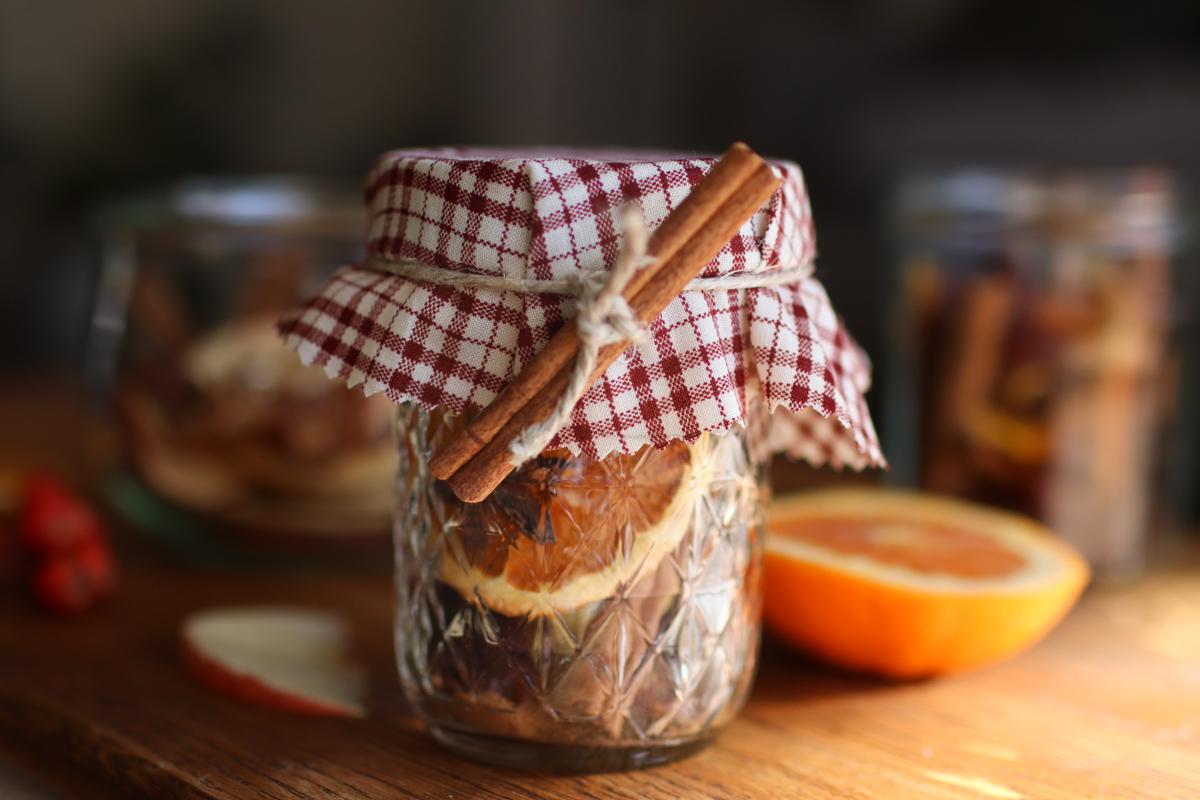 Dried Tea
This is my personal favorite homemade gift! Hand-grown and dried tea with a little tea infuser or some local honey is the perfect gift. It is healthy and delicious for anybody to enjoy and it means so much that someone would share the fruits of their labor. Whether you grow your own tea or not, locally grown tea from a farmers market or co-op is a fantastic gift for anyone!
Vanilla Extract
This is such a cool and special gift to give, but it does take about six months to infuse, so plan ahead! It's so exciting to create your very own vanilla extract and anyone who enjoys baking will be happy to receive it.
Crafted Items
Whether it's knitted, sewed, sculpted, embroidered, or wood-worked, there are so many beautiful handmade items that a homesteader would love to receive. Make it yourself or support a local artisan!
Homegrown Popcorn
Did you know you can grow your own popcorn? This gift certainly requires a bit of planning ahead, but it is such a special gift. Grow your own popcorn and gift it with a beautiful bowl and homemade seasoning for a thoughtful homemade gift!
A Note on Where to Shop
A lot of the links I share in this post will be Amazon listings. I do this so that every item is accessible to every reader and to make it simple for the majority of people.
That said, I always try to shop at small businesses whenever I can and I encourage you to do the same! Many of these items may be found locally in your area. Don't forget to visit some small shops, holiday craft fairs, and farmer's markets before you turn to online shopping.